The Ray T. Fortunato Award for Excellence in Human Resources
Overview
The Ray T. Fortunato Award for Excellence in Human Resources is dedicated to acknowledging the importance and impact of Human Resources at Penn State. Through the generous support of Ray T. Fortunato, a former leader in Penn State Human Resources, this annual award has been established to acknowledge Human Resources employees for their unique contributions and dedication to bettering human resources at Penn State. Following a nomination and selection process, both a monetary and a keepsake award will be presented to the recipient during a springtime HR community meeting.
Award Criteria
As this award is intended to recognize an employee's exceptional service in human resources at Penn State, the following criteria have been selected:
The Ray T. Fortunato Award for Excellence in Human Resources
Criteria
Behavioral Example(s)
 Pays proper attention to the "little things"

Anticipates potential problems and risks, and analyzes available information when making decisions or plans
Recognizes problems before they escalate into larger issues
Provides a high level of detailed focus to work responsibilities

 Is visible to the people they serve

Displays a professional demeanor when interacting with customers
Builds and maintains exceptional working relationships
Models the behaviors they would like to see in others

Is a "can do" person with a positive attitude

Goes above and beyond to accomplish important goals
Instills a sense of enthusiasm and optimism in the workplace
Fosters a workplace climate that is friendly and welcoming to all

Demonstrates a sense of urgency

Communicates the benefits of change to help others accept, prepare for, and navigate change
Prioritizes responsibilities to ensure the most critical issues are addressed
Challenges the status quo, when appropriate, to make improvements to the workplace

Approaches work with a dedication to effectiveness and efficiency

Takes calculated risks to pursue innovative approaches to work
Identifies possible new initiatives, programs, and services
Encourages colleagues to generate creative solutions to issues
Identifies ways to significantly reduce cost or improve workflow in their area of responsibility

Is inquisitive and strives to continually broaden their knowledge base

Actively pursues learning and professional development opportunities
Applies their learning to their work responsibilities and continuously improves the quality of their work
The expectation is that a nominee and potential award recipient will meet a minimum of four of these criteria.
Eligibility
This award is open to all full-time human resources employees, regardless of job profile and level, who:
Are in a standing or fixed-term position.
Are in good standing, with no performance issues.
Have completed at least one year of service.
Have not received this award within the last 10 years.
Nomination and Selection Process
To be considered for the Ray T. Fortunato Excellence in Human Resources Award an HR employee should be nominated by a colleague or group of employees who wish to recognize his or her contributions to human resources at Penn State. The nomination process has been designed as a two-step approach in which information is collected in a manner that minimizes the effort needed from nominators and still provides detailed information for selection of the award recipient.

Step 1 – To be considered for the award, a nominee should embody the identified criteria. Through an online form, nominators will provide short, descriptive examples of how the nominee meets the award criteria. For a nomination to be considered, it should include examples of a minimum of four criteria.
Submit a nomination.

Once the Step 1 nomination period has closed, the Selection Committee will review all qualifying nominations and select up to five nominees who will move forward to Step 2.

Step 2 – If a nomination is selected for Step 2, the Selection Committee will notify the nominator, asking for (up to) three Letters of Support. These letters should tell a compelling, descriptive story of how the nominee exemplifies the selection criteria and can be gathered from the nominee's peers, supervisor, unit leadership, and/or customers, with at least one letter from the supervisor or unit leadership.

The Selection Committee will review this additional information and select the top 2 – 3 candidates. The Committee will submit these finalists to the Vice President for Human Resources for final selection.
Award Timeline
2019 Timeline

| Time | Item |
| --- | --- |
|  7/24/2020 | Step 1 - Nomination Process Begins (Submit a nomination.) |
| 8/07/2020 | Step 1 - Nominations Due |
| 8/14/2020 | Step 2 - Process Begins (Nominators will be notified if they need to submit additional information) |
| 9/04/2020 | Step 2 - Letters of Support Due |
| 10/2020 | Award Presentation |
Selection Committee
The Selection Committee will consist of a minimum of three human resources professionals of varying levels of responsibility. Committee members will rotate on an annual basis and are not eligible to receive the award the year they serve.
Our Benefactor: Mr. Ray T. Fortunato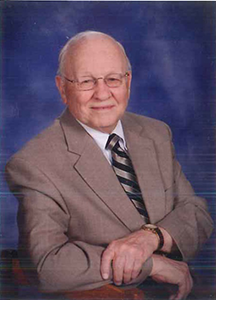 Mr. Fortunato enrolled at Penn State in 1941 at the beginning of World War II. In 1943, after five semesters, he joined the army and fought in Germany as an Infantry Officer. Among his military awards were two Bronze Stars and two Purple Hearts.
He returned to Penn State in 1946, completed his bachelor's degree in Commerce and Finance in 1947, and to satisfy his music hobby, started on a master's degree in music composition. In 1948, he was hired in the fledgling personnel department as Supervisor of the Employment Division. His master's degree work slowed to part-time and was completed in 1952. While working on his master's degree, he composed twelve selections for men's voices – one of which is a Penn State fight song (Hail! O Hail!), which the Glee Club sings at every concert.

In 1960, Mr. Fortunato was named Director of the Personnel Department – a responsibility he held for the next 25 years, retiring as Assistant Vice President for Personnel Administration Emeritus at the end of 1985.

With a tireless work ethic and fueled by the belief that people are our most important resource, Mr. Fortunato played an integral role in growing and adapting a small personnel department into the multifaceted division it is today. While living through the incredible growth and expansion of the University in the time following the war and the major social and economic changes in the workplace in the 50's, 60's, 70's, and beyond, Mr. Fortunato understood the challenges ahead and adapted as needed. As the intermediary between University administration and the college deans and campus chancellors, he worked to develop a team and institutional framework that would best serve an increasingly complex demand.

During his career at Penn State, Mr. Fortunato received Penn State's John Wilkinson Award for Administrative Excellence and The Lion's Paw Medal for service to Penn State. He served as National President of the College and University Professional Association – HR, and he authored and co-authored eight personnel-related books, six of which received national awards. For thirteen summers, he was on the faculty of the College Business Management Institute at the University of Kentucky.

Mr. Fortunato considers founding the system of Human Resources Representatives at Penn State as one of his major accomplishments during his tenure. Under that system, each dean or other major administrative office had a personnel-trained staff member assigned to his or her unit.

Following his retirement, he started a consulting firm specializing in higher education administration. Altogether, he had 130 consulting assignments at 84 colleges and universities across the country. In later life, after his several retirements, music consumed his time. He played piano, composed and sang songs, and lead group signing for the Penn State Alumni Association and at a variety of retirement homes. Mr. Fortunato passed away in 2017 at the age of 94. 
With the Ray T. Fortunato Award for Excellence in Human Resources, we celebrate Mr. Fortunato's legacy as we continue to provide outstanding service to Penn State and the profession for years to come.