HR Strategic Plan
Message from Lorraine Goffe, Vice President for Human Resources and Chief Human Resources Officer
With the goal of building innovative solutions and providing exceptional service to our employees, Penn State Human Resources (HR) is engaged in the process of creating a strategic plan. This plan will guide all aspects of our work over the next five years. Our strategic priorities, visualized below, serve as a roadmap for the development of our mission and vision, goals, and objectives. The work of HR is pictured on the inside of the graphic, surrounded by the ways we achieve this work.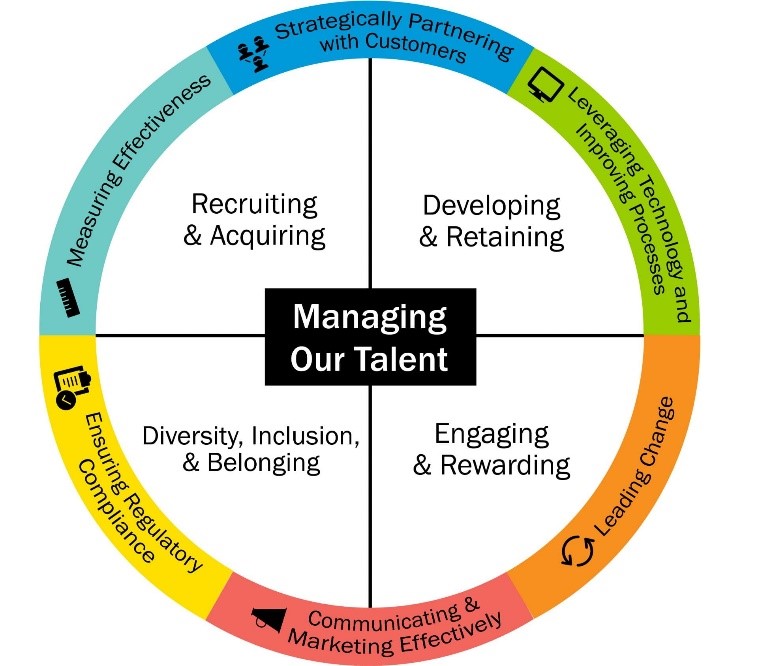 Our strategic planning process consists of a series of sprints, each covering a specific work package for our strategic planning design team, whose work is overseen by a steering committee. As work progresses, the HR community has the opportunity to offer input on work packages and feedback on completed elements.
Our planning process will wrap up this fall, with the start of the review process extending until the end of this year. Plan implementation will begin at the start of 2021. At that time, the full plan will be posted on the HR website for Penn State community members and prospective employees to view. Until then, we will continue to provide any major updates here.
Thank you for your interest in our five-year strategic plan! We look forward to beginning a new phase of innovative service in 2021.