Image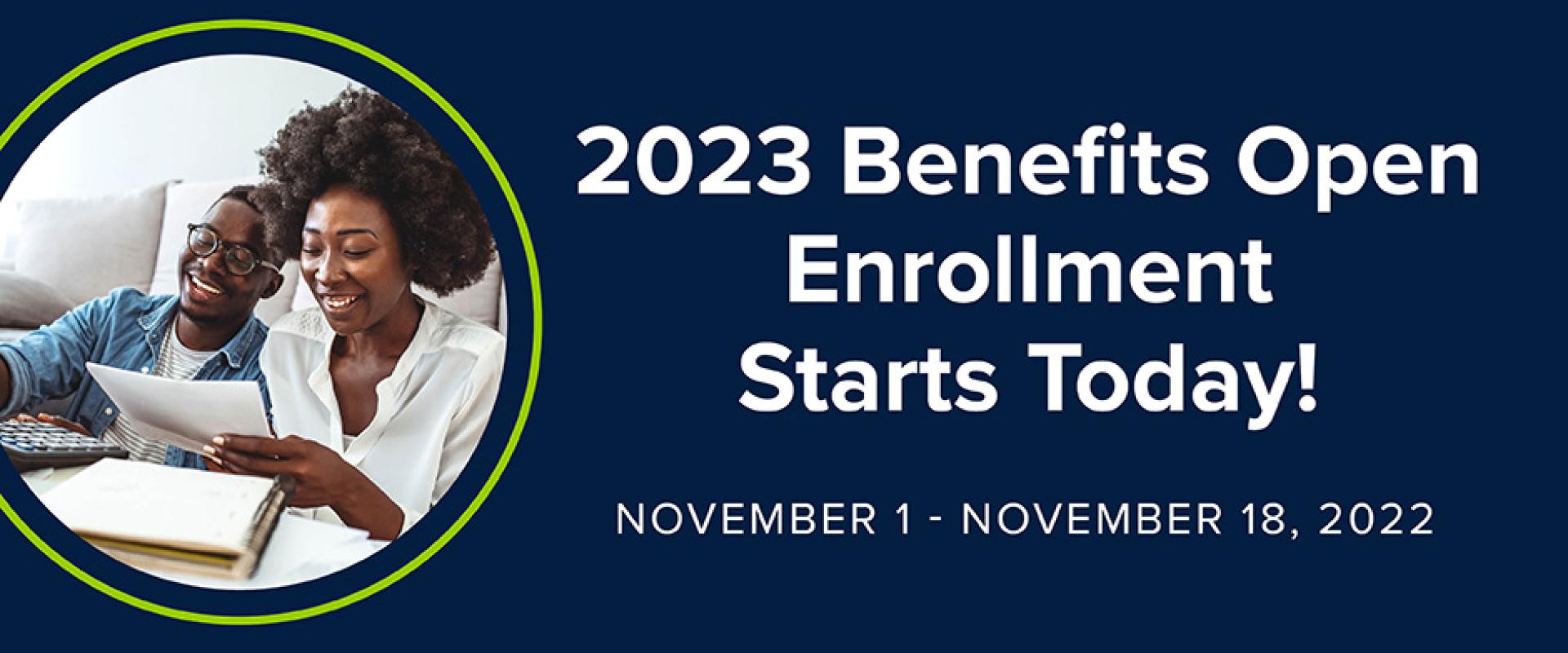 2023 Benefits Open Enrollment Has Begun
Penn State's 2023 Benefits Open Enrollment starts today, Tuesday, November 1, and runs through Friday, November 18, 5:00 pm EST. Through Workday, employees can elect their benefits for 2023.
To help Penn State Employees make informed decisions about their benefit options for next year, Penn State Human Resources' Benefits Team has created the following resources:
On-Demand Webinar Presentations
There is still time to attend an in-person live presentation to learn about your benefit options for 2023. Members of the Penn State Benefits Team, as well as, representatives from Highmark Blue Shield will be available to answer any questions you may have. See the full schedule for more details. For employees who are not able to attend a live presentation, an on-demand version is available.
Webpages
To provide a central location for information related to the 2023 Benefits Open Enrollment, Human Resources has built a section of their website dedicated to 2023 Benefits Open Enrollment.
Benefits Mentor
Once again, employees can utilize the Benefits Mentor, a tool designed to help employees determine which health care plan may be the best for them and their families. Benefits Mentor uses your prior and current years' claims to help calculate which health-care plan option is the lowest cost for you, assuming you incur similar health care expenses and employee premium contributions during 2023. This tool is available in Workday as part of Benefits Open Enrollment.
Employees with questions should contact HR Services at 814-865-1473 or submit an inquiry via WorkLion.