Image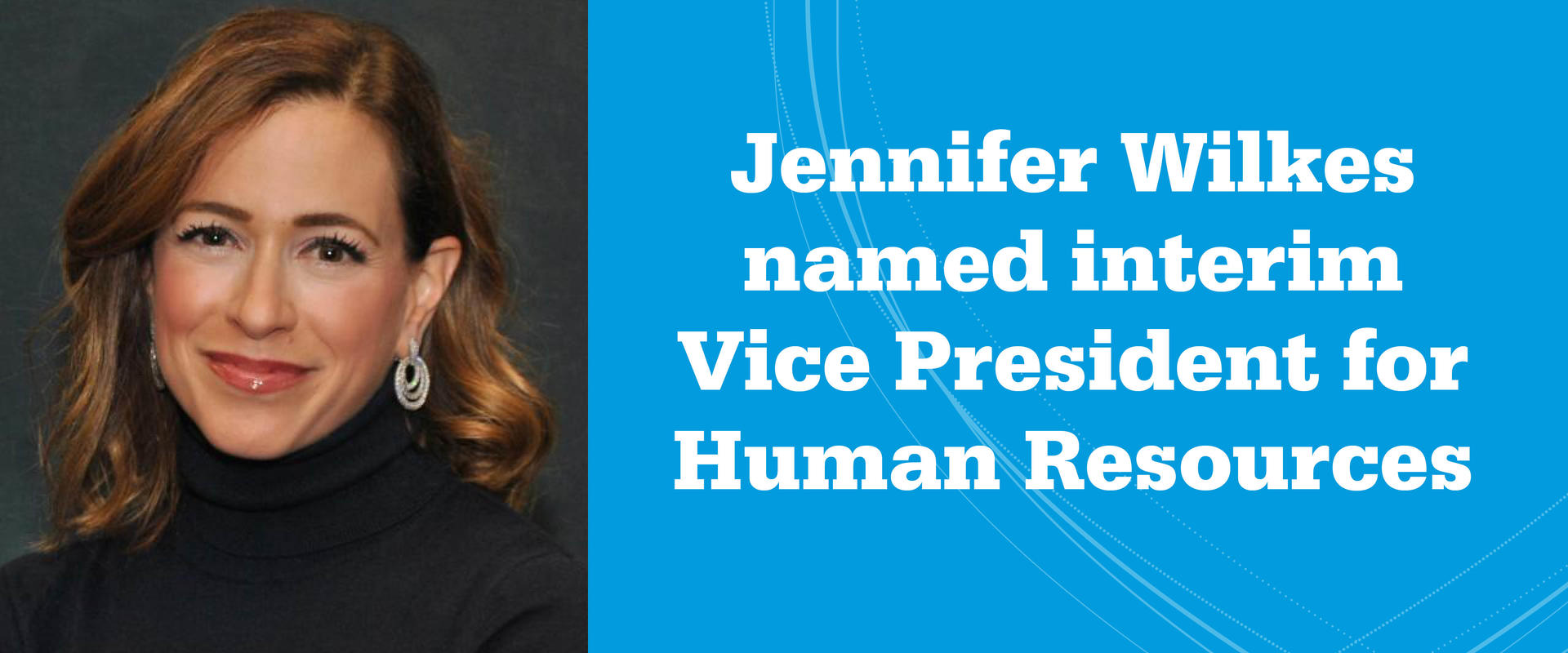 Wilkes takes over as interim vice president for Human Resources
UNIVERSITY PARK, Pa. — Jennifer Wilkes, assistant vice president for administration in the Office of the Senior Vice President for Commonwealth Campuses (OVPCC), has assumed the role of Penn State's interim vice president for Human Resources and chief human resources officer, effective today (Feb. 1). 
Wilkes, who was named to the interim position in December, is taking over for Lorraine Goffe, who accepted a position at Northwestern University and announced her departure from Penn State in December. A national search will begin to identify Goffe's permanent successor. 
"I am grateful that Jennifer has agreed to take on this vital role as we embark on a search for a permanent vice president for Human Resources and chief human resources officer," said Penn State President Eric Barron. "Jennifer has a deep knowledge and expertise in human resources. This, coupled with her long-time experience and familiarity with the University, makes her the ideal candidate to lead Penn State's extensive human resources operation during this transitional period." 
As interim vice president for Human Resources and chief human resources officer, Wilkes will oversee more than 210 staff members who assist the University's 37,000 full- and part-time employees across 24 campuses, excluding Penn State Health. Wilkes will serve on the President's Council and provide leadership across all human resources departments, foster strategic collaborations and build partnerships across academic and administrative units supporting the University's mission and strategic plan.  
Wilkes has served Penn State for more than 20 years and has extensive experience in human resources and employee relations. As assistant vice president for administration in OVPCC, Wilkes provides leadership in human resources, compliance, affirmative action, communications, safety, security and emergency response. She was previously the director of human resources for Auxiliary and Business Services and manager of employee relations for the University. 
In addition, Wilkes has served as an instructor in the School of Labor Studies and Employment Relations in the College of the Liberal Arts and in the School of Hospitality Management in the College of Health and Human Development, both at Penn State. She has held positions with the Walt Disney World Company and the Shaner Hotel Group. 
Wilkes holds a master's degree in labor studies and industrial relations, and a bachelor's degree in hotel, restaurant and institutional management, both from Penn State.  
Lisa Marranzini, senior director of business operations and administration at Penn State Abington, will assume Wilkes' prior role in OVPCC on an interim basis.