Image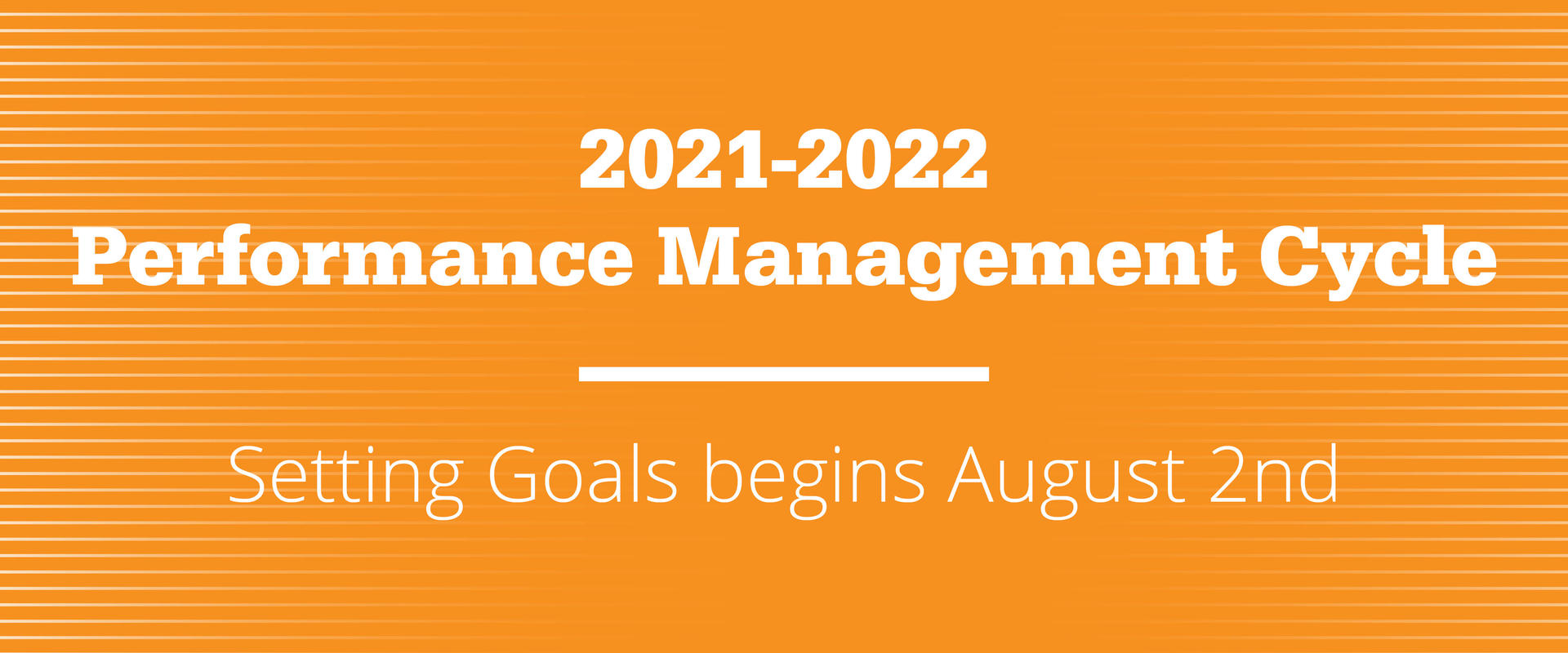 Workday open to set goals for 2021-2022 performance review cycle
UNIVERSITY PARK, Pa. — As previously announced, the 2021-22 performance review cycle started on Thursday, July 1, and will conclude on Thursday, March 31, 2022. Workday is now open for goal setting and all full-time staff should complete the task in their Workday inbox.
Goal setting is an effective way for managers and employees to align department and employee objectives. Taking time at the start of a new performance year to discuss unit objectives helps to ensure that an employee's deliverables and expectations are clear.
"We hope that employees and managers will begin to view this goal-setting activity as an opportunity, not a burden," said Christy Helms, senior director for HR Talent Management. "Taking time out of busy schedules to focus on planning for both organizational and employee development is a way to drive success."
Resources
Several resources are available to support the "setting goals" phase of the performance review year. Visit the performance management webpage to access training and job aids and refer to the July 16 Penn State News article for more information regarding updates to the performance template in Workday.
The timeline
Prepare (July)
Review organizational priorities.
Cascade unit/team goals.
Review JRW.
Review training.
Set goals (August)
Set two to five goals.
Employee: Enter goals into Workday.
Manager: Approve goals in Workday.
Manage goals (August - February)
Regular feedback conversations.
Document discussions.
Add/update goals.
Finalize goals (February - March)
Self-evaluation.
Get additional manager feedback.
Calibration conversation.
Manager acknowledgement.
Employee acknowledgement.
Any questions related to goal setting should be directed to HR Services at 814-865-1473 or by opening an inquiry and selecting "Performance Management" from the dropdown menu.